"Next year with WorldBlackBelt we are going...."
Like the U.S. Marines, Wing Chun Kung Fu Master Alan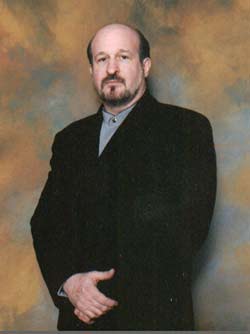 Goldberg, a WorldBlackBelt Founding Member, is just looking for a few good students. So far Goldberg has only found about 50 Martial Artists who have shown him enough of the right stuff in terms of attitude and dedication to be invited into his extraordinary dojo in the heart of Brooklyn, New York.
"I am particular with who I train because my students become part of our very close family," explained Goldberg. "I have had opportunities to expand, but I am really not interested in having a large school because it loses some of the tradition."
Included in Goldberg's select circle of students are notable celebrities such as actor Joe Piscopo, who co-starred with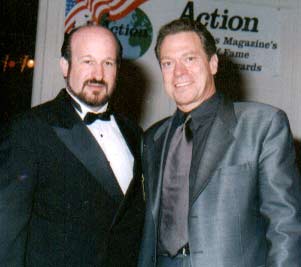 WorldBlackBelt' First Founding Member Chuck Norris in Sidekicks, former heavyweight fighter Dimitrius "Oaktree" Edwards, who broke Mike Tyson's ribs in a sparring session just prior to the former champion's first fight against Evander Holyfield, and Dr. Richard Pearl, who was recognized by Newsweek Magazine as one of the top orthopedic surgeons in the United States.



Training with Goldberg is not like attending your ordinary Martial Arts class. "My students take an average of three classes per week and each class runs at least three hours," Goldberg explained. Despite these intensely rigorous workouts in this combat style, Goldberg's students remain loyal with nearly 80% of them still studying with him.

The dedication that Goldberg has instilled in his students today is derived from his own personal devotion to his Martial Art. At the age of 24, Goldberg was the first person to actually go and live inside a Shaolin Wing Chun Temple. "I lived there for five years and I would have stayed longer, but I got
married and my wife didn't think that would work too well," joked Goldberg. "I was inspired by David Carradine and his Kung Fu television series show and I saw living in this Temple as my calling." "It was quite an experience, we would train around the clock, sometimes I would get a knock on my door at 4:00 a.m. and it was time to train."



Outside of his dojo, Master Goldberg may be better known as Martial Arts Entrepreneur Goldberg, as he is the publisher of Action, one of the most widely read Martial Arts magazines in the country, creator of the very popular Action Martial Arts Trading Cards, Television and Movie Producer and the host and promoter of WorldBlackBelt's First Annual International Martial Arts Conference and Hall of Fame Awards Dinner, being held at the Tropicana Casino and Resort in Atlantic City, New Jersey on January 18 – 19, 2001.

Goldberg can barely contain his excitement when discussing the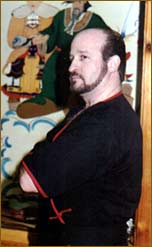 upcoming Conference & Hall of Fame Dinner. "With hardly any advertising we drew over 1,000 people to our trade show this past year," said Goldberg. "Next year with WorldBlackBelt we are going all out by holding the event in a 27,000 square foot convention center, offering 24 seminars and more than 100 vendor's booths."

WorldBlackBelt and Goldberg are joining forces to make this Conference the best event ever and believe that it will go a long ways to making their shared vision of a unified Marital Arts a reality.
If you would like to contact Alan Goldberg, you can reach him at mailto:alangoldberg@worldblackbelt.com If you would like more information on Alan Goldberg Action Martial Arts Magazine
*If you would like to nominate a candidate for Instructor of the month, please contact us at nominees@worldblackbelt.com
To view previous honorees click here.

By:
JP Koenig
jpk@worldblackbelt.com.

*Only WorldBlackBelt members can nominate and/or be nominated.